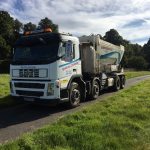 A concrete supplier in Prescot should give you precisely what you need for your building project. It shouldn't matter whether it is a small, DIY project or a large construction, the concrete supplied should be of a top quality, and at a price that is affordable. We are pleased to say that we are a professional and expert concrete supplier and we will meet your requirements. The ready mix concrete that we supply to all our clients is of a high quality. Our prices are competitive, and you will only pay for what you need.
For your building project in Prescot, a concrete supplier will discuss your requirements to ensure you receive the exact amount needed. As the leading concrete supplier in Liverpool and Cheshire, we are known for our excellent services, products and affordable prices. With our wealth of experience, we will ensure that you are advised and supplied with the best concrete suited to your needs. We also believe in continuity of care, so the person who arranges your delivery will ensure that you are happy with your delivery and you only pay for what you use. Your concrete will be delivered to your site, promptly and efficiently. We also are a barrow mix supplier, providing ready mix concrete for any job by wheelbarrow. From a small foundation to a large building, you can rest assured that the ready mix concrete we supply will make your building project a success!
A concrete supplier in Prescot knows just how important the right concrete is to any building job. We have years of experience in all things concrete and will be pleased to provide the concrete that you need for your project. When you are looking for a concrete supplier that will both meet and exceed your expectations, contact Quality Mix as soon as possible. We take great pride in providing excellent quality value for money concrete. As you only pay for what you need, there will be no need for returns, no wastage, no mess and no fuss, only true value for money. We guarantee a clean service too.